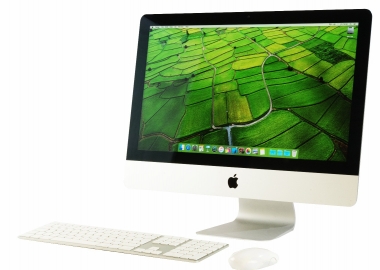 5k iMac Retina 27inch i7
Get Quote
Whilst we offer high-spec laptop rental, and all-in-one desktop devices which utilise the windows operating system, If you are Mac user, and are familiar with apple software and apps, and the associated experience, then apple computers and iMac hire from Hire Intelligence is for you.
The technology assets we buy (including all apple hardware, pc hardware, and AV equipment) are all less than three years old, and the combination of big brands, modern technology, and staff with apple experience, will give you peace of mind.
We do offer laptop hire of Macbook Pro devices, but for larger creative work, often only a large iMac, with good storage, and the larger screen will do. All our 27″ iMacs have retina screen for breath-taking image quality. Whether using a more powerful model to undertake rendering as a graphics workstation, or just using the larger screen for creative artwork, or perfecting the pixels of social media posts, then these all in one desktop computers, and the solutions from Hire Intelligence are for you.
Another benefit of iMac Hire using the largest of the Apple Computers is more connectivity with plenty of interfaces and USB ports, and the benefit of larger screen can be useful at an event, exhibition or at meetings, or just for great functionality and impressive technology in a temporary office.
Aside from being able to rent individual devices from Hire Intelligence, depending on the complexity of apps , delivery requirements, and any need for mobile device management, Hire Intelligence may be able to install software solutions, and thus offer overall temporary solutions for your event, or office project.
With Hire intelligence, you can quickly get a quote to rent a laptop, rent a Macbook, rent an iMac….get swift day delivery, or more complete software solutions, all at the lowest price.
Technical Specifications
Processor:

3.4 to 4.2Ghz Quad Core i7 Processors (without boost)

Graphics:

Range of graphics cards including AMD Radeon R9 M395 2GB, and AMD Radeon Pro 575

Storage:

1TB to 2.11TB Storage Fusion Drives

RAM:

16GB up to 64GB of RAM

Above and beyond the i7 27" iMac Hire, Hire Intelligence can now provide the more powerful iMac Pro, and a 3.6GHz i9 27" iMAc with 32GB RAM, 1 TB SSD, and Radeon 580x
Items that go with this product
Can't find the product you need?
Tell us what Technology Hardware you need and we'll get back to you.
Chat with us now
Give live support by starting a conversation here.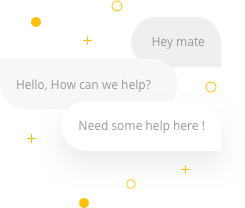 Chat now