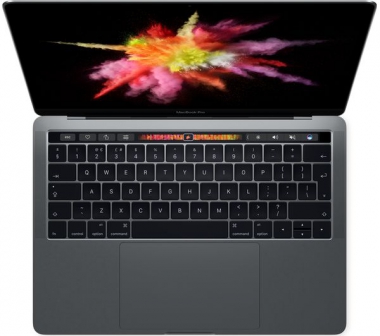 Rent Apple MacBook Pro 2.6GHz i7 With Touch Bar In The UK
Get Quote
This is currently one of two versions of MacBook Pro laptop with Touchbar available from Hire Intelligence's Apple rental range.
Hire Intelligence 'Rent a mac' offerings include different specifications of MacBook, Mac Pro, iPad, iMac, Mac Mini, Mac Pro, and iPhone. All available for rental. At this time we do not offer the MacBook Air, but if you can't take the larger MacBook Pro device, do let us know as we do sometimes source for specific customer requirements.
All mac equipment apple rental agreements from Hire Intelligence are provided with a very recent (normally the very latest) iOS (Operating System) installed on the hardware. As a customer you'll have full administrative rights to link to the cloud, download any apps, including  iOS apps, and treat the apple equipment as your own whilst you are renting from Hire Intelligence.
This specific piece of Apple Hardware includes the Apple Touch Bar with an integrated Touch ID sensor is Apple's recent technology that provides users with a multi-touch-enabled strip of glass located above the full size backlit keyboard. This Apple Macbook Pro has extremely high-performance thanks to its seven Intel core processors and extended battery life. On top of this added technology, the computer is designed to be faster and more powerful than previous Pro models, yet 17% thinner and significantly lighter.
The new Apple Macbook Pro Touch Bar is a touchpad that replaced the function keys that have long occupied the top of the keyboard. This touch bar is much more versatile and capable compared to the function keys. It works similar to a touch screen and allows you instant access to the tools you want. You can easily control volume, access apps and browse through content. It changes automatically based on what you're doing to show you relevant tools you already know how to use — system controls like volume and brightness, interactive ways to adjust or browse through content, intelligent typing features like emoji and predictive text, and more.
The best ever Retina display – Brighter LED backlighting and increased contrast ratio. It's the first Mac notebook to support wide colour, for even more vibrant greens and reds. This ensures truer-to-life pictures with realistically vivid details, essential for graphic design, colour grading, and editing.
6th generation Intel Core processor – The new Apple Macbook Pro's i7 processor will deliver an amazing performance, allowing you to multitask, enjoy gaming and work on intensive projects like rendering 3D models and encoding video, with no lag.
Bold graphics – Up to 130% faster
Improved audio – Compared to previous MacBook Pro, these Touchbar models offer twice the dynamic range and up to 58% more volume, with two and a half times louder bass for maximum boom.
Updated keyboard and trackpad – Typing is more precise and comfortable with Apple's new, second-generation butterfly mechanism. More room for your fingers with an enlarged force touch trackpad.
Thunderbolt 3 – USB-C industry standard to create one universal port. This port integrates data transfer, charging and video output in a single connector, delivering up to 40 Gbps of throughput for twice the bandwidth of Thunderbolt 2.
In addition to these features, this upgraded Macbook Pro provides users with an extended battery life of over 10 hours, and plenty of storage with its 256GB PCIe-based onboard steady-state hard drive (SSD). This model comes with 16GB of memory (RAM) and 2.6 GHz processing speed, with a 3.5GHz Turbo Boost. The Radeon Pro 450 graphics card offers high quality and speedy graphics. Other standard Pro features, such as the 720p Facetime HD camera and stereo speakers are also included.
The Macbook Pro with Touch Bar keyboard is available to hire for periods from one day to a year, or even longer. By renting on a longer-term basis, you can save from having to repeatedly buy the newest technology. Renting for short-term use saves Capex spending, as you don't have to buy assets you'd only use briefly. With offices in London and Manchester, we are well equipped to deliver what you need. Hire Intelligence can also provide installation and configuration depending on your needs. Simply get in touch with our team to discuss your needs or request a quick quote today.
Technical Specifications
3D Ready

No

Accessories Included

USB-C Charge Cable (2m), 87W USB-C Power Adapter

Battery life

10 hours

Bluetooth Enabled

Yes

Camera (front-facing)

720p FaceTime HD camera

Camera (rear-facing)

No

Dimensions

H1.55 x W34.93 x D24.07cm

Ethernet Port

No

Graphics card

Radeon Pro 450 with 2GB of memory

Graphics card type

Shared

Hard drive

256GB PCIe-based onboard SSD

Keyboard

Full-size backlit keyboard with: Touch Bar with integrated Touch ID sensor & Ambient light sensor

Memory (RAM)

16GB

Memory Card Slots

No

NFC enabled

No

Operating system

macOS Sierra

Ports

3.5mm headphone jack, 4x Thunderbolt 3 (USB-C) ports

Processor

Quad-Core Intel Core i7

Processor speed

2.6GHz to 3.5GHz with Turbo Boost

Screen Resolution

2880 x 1800 pixels

Screen size

15.4"

Screen Type

LED-backlit display with IPS technology

Sound

Stereo speakers with high dynamic range, 3x microphones

Touch Screen

No

Trackpad

Force Touch trackpad

Weight

1.83kg

Wireless networking

Wi-Fi- 802.11ac
Solutions this product is used for
Can't find the product you need?
Tell us what Technology Hardware you need and we'll get back to you.
Chat with us now
Give live support by starting a conversation here.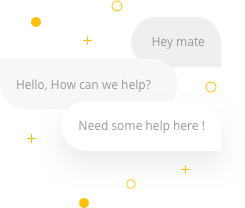 Chat now