TV Rentals: LCD, LED & Plasma Screens Across The UK
Your key considerations for event TV rental
TVs can play an essential role in any event. And, with the impressive advances in high definition and flat-screen TVs in the last few years, you can really impress your attendees. If you're thinking about TV rental for your next event, it's important to consider how the screens will be used, which kind of screen you want and what impact you want them to have.
When planning an event, it can be much like planning for furnishing a home. You must purchase a washing machine and refrigerator, or arrange for appliance rentals. In the case of renting a TV for your event or showcase, instead of home furnishings, to better enhance your event, you should plan for TV rental. At Hire Intelligence, we can guide you in choosing the right rental equipment to suit your needs.
How to choose the right TV for your event
When you're planning on using TV in your events – be that for presentations, gaming, or exhibits, there are several factors which will affect your choice. So, before thinking about TV hire, first ask the following questions:
What lighting conditions will the screen be used in – will the location be in a dark video games arena, or a fully lit exhibition hall?
Do you need a TV for playing visual content, or will it simply show one image?
Will the TV be standalone, on stage or as part of a wall?
How will it be supported? Desk stand, Floor stand, wall-mounted?
What size does the TV need to be – and how far away will the audience be from it?
Do you need any special extras, such as speakers beyond the regular audio output, internet connectivity, ultra HD, touch screen or similar?
Once you've answered these questions, our large screen TV rental team can help you narrow down your search to find the right screen or screens for you to rent. If you are using a TV rental for a preview or limited viewing experience, we can take care of everything except changing the channels.
What kinds of television screens are available?
Previously, there were three kinds of TV that were used at events. LCD, LED & Plasma screens. Whilst these types of TVs still exist, the improvements in LED technology mean that LED TVs are the major players now; they are the most flexible and quality option for rent. They are the brightest option, so they display well even in bright conditions, and some are weatherproof so they can be used outdoors.
LED TV hire is ideal for:
Large TV banks/video walls
Major keynote speeches in big halls
With HDMI input on almost all screens, it is easy to hook up to a laptop or NUC to provide content.
What about your TV rental's resolution, brightness and pixel pitch?
Besides the kind of television to rent, it's also important to consider resolution, brightness and pixel pitch, as these all have an impact on your audience's viewing experience:
Resolution: This refers to the number of pixels in the screen
Brightness: A brighter screen is ideal for events in daylight or brightly lit halls
Pixel pitch: similar to dots per inch (DPI), this is a count of how close the pixels are to one another
Large screen TV rental for UK events
Whatever your event, browse our range of TV for rent options – or speak to a member of our expert TV rental team to decide which screen is right for you.
Can't find the product you need?
Tell us what Technology Hardware you need and we'll get back to you.
Chat with us now
Give live support by starting a conversation here.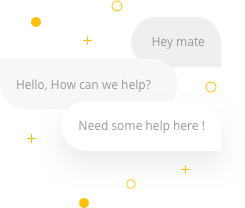 Chat now