Apple Rentals
Leading UK provider of Apple rentals for businesses and entrepreneurs
Hire State-of-the-art Apple devices
Hire Intelligence is the UK's leading provider of Apple rental services, offering both short and long-term solutions. Our mission is straightforward: to equip businesses, entrepreneurs, and event managers with the latest Apple devices, supporting your plans for exponential growth.
Industry-leading technology, without the price-tag
Get the power of Apple's latest models without the high upfront costs. Our rental products include a wide range of premium Apple devices, from the advanced Apple iMac Mini and Macbook Pro models to the efficient iPhone, iPad Pro, and Macbook Air. With our flexible rental plans, you can access cutting-edge Apple hardware that perfectly aligns with your business needs, no matter your industry.
Short-term solution specialists
Looking to infuse your events, projects, or training sessions with cutting-edge technology without breaking the bank? Our short-term Apple rentals are your solution. With the latest iPads for engaging training, sleek iPhones for efficient event coordination, and powerful MacBooks for project execution. As the specialists in short term technology rental, we're committed to delivering easily-accessible, flexible and efficient solutions for your needs.
Futureproof your business with Apple rentals
Why invest substantial capital in rapidly depreciating assets? Our Apple rental service allows you to stay on top of the technological wave, ensuring your business remains prepared for the future. Keep your business at the forefront of innovation by accessing cutting-edge technology when and where you need it.
Tailor-made Apple rental services
Our rental plans offer flexibility and convenience, designed to meet your unique requirements. Whether you're looking for an Apple device for a week-long project, 30 days, or a longer period, we cater to all needs. Our strong presence across the UK allows us to offer nationwide set-up, ongoing assistance, and same-day service, guaranteeing you're never left without the Apple equipment you need.
More than just an Apple rental service
At Hire Intelligence, we pride ourselves on offering more than just Apple products. Our dedicated customer service team is on standby to assist with on-site repairs, replacements, and installations, ensuring smooth and uninterrupted operations. Our high customer satisfaction rate and excellent Net Promoter Score reflect our unwavering commitment to your satisfaction.
Wide range of Apple devices for every demand
We specialise in enterprise-level device deployments. Whether you're launching a new product, setting up a business, or planning an industry-leading event, our Apple rentals offer unparalleled benefits. Choose from our broad array of Apple devices, including the versatile iPad, the latest iMac, the sleek iPhone, or the dynamic Apple TV app for your smart TV. No matter your industry's unique demands, we have an Apple product to meet them.
Apple Rentals for creative industries
Apple products are applicable across industries, but they truly shine in creative environments. Boost your film production and 3D imaging capabilities with the latest Apple hardware, such as the Mac Studio or iMac with Retina display. Level up your in-house creative outputs with our state-of-the-art Apple rental services.
Begin your Apple journey with Hire Intelligence
Ready to explore your future with Apple? Check out our great selection of Apple rentals today, from the latest devices, including the iPad Air and iPad Pro, to the Apple Mac Pro or Mac Studio. Regardless of your business needs, we can provide you with a solution. Take the first step towards leveraging Apple's iOS device ecosystem to empower your business. Let's move forward, together.
Frequently Asked Questions:
How long can I rent an Apple product for?
We can supply whether you need your iPhone, iPads, iMac or MacBook rental for a 1-day event, a month long training course, or for up to 1 year.
Which Apple rentals do you have available?
When it comes to Apple rental equipment, we have the latest models of different types of devices available at our outlets in London and Manchester. You can order a variety of Apple tech from Hire Intelligence UK.
All our Apple products come with a variety of benefits.
When you rent a MacBook or any other type of Mac, for example, you'll have computers with excellent operating systems. One of the main advantages of these devices is that they don't require drivers because the software is built into the Apple hardware.
Another great feature of Apple computers is that they offer a high level of security. They have built-in protection that will keep your devices and valuable data safe.
You should rent a MacBook Pro if you're looking for an incredibly powerful laptop. A MacBook Pro rental has a durable keyboard and trackpad, as well as a notable battery performance. It has a fast processing speed that will help you handle any business tasks with ease. Macbook Pro rental is a great solution for anyone who needs poth power and portability. We have recently added the Macbook Pro with the famous M1 chip, delivering the talked about speed for complex applications.
iMac rentals are a great solution for office setups. Even though it's a desktop computer, it won't take up a lot of room because all of its hardware is built into a thin screen. The hardware is very powerful and enables outstanding app performance. We have added the higher-end i9 and iMac Pro devices as our creative, design and video production clients were demanding more powerful machines.
iPads
In case you're looking for tablet rentals, you should definitely consider the Apple iPad. We offer iPad rentals in our UK outlets for a daily, weekly, monthly fee (Rentl duration from 1 day to 1 year). iPads are known for having a great battery life, being portable, and being easy to use. You can also get a Magic Keyboard to transform your iPad into a pseudo-laptop. In 2021 we have added the latest iPad Pro devices with the popular M1 chip.
iPhones
In case you decided to rent an iMac or MacBook, you could also benefit from our iPhone selection. When you connect your iPhone to your other Apple products, you'll boost your efficiency.
For instance, if you receive a text, you'll be able to respond from your Apple laptop or computer!
Can't find the product you need?
Tell us what Technology Hardware you need and we'll get back to you.
Chat with us now
Give live support by starting a conversation here.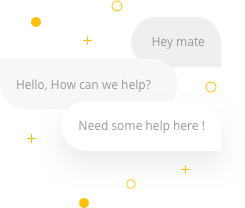 Chat now