Find the latest brands at the best prices with AV hire in Manchester from Hire Intelligence. If your business is limited by tech, we're here to help you break down those barriers and make the most of every opportunity that comes your way.
Whether it's camera hire in Manchester for a photoshoot, 100s of tablets for a training session or touch screens to steal the show at an event or exhibition, we can make it happen for less. We offer short-term and long-term rental as well as lease and rent-to-buy deals so you can find the perfect fit for your business.
We also stock LCD/LED/Plasma displays of every conceivable size, video walls that can be configured to eye-popping proportions, wearable technology, Apple Macs, projectors and much more.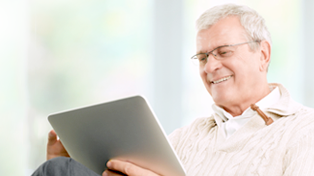 Where to find tech & AV hire in Manchester
Hire Intelligence Manchester Unit 11, Willian Enterprise Centre, Fourth Avenue, Trafford Park, Manchester, M17 1DB, United Kingdom
Opening hours
Monday: 08:30am – 17:30pm
Tuesday: 08:30am – 17:30pm
Wednesday: 08:30am – 17:30pm
Thursday: 08:30am – 17:30pm
Friday: 08:30am – 17:30pm
Saturday: Closed
Sunday: Closed
Call us now: 0161 933 8350
AV hire in Manchester – what we offer?
Whether it's giant tablet rental or camera hire in Manchester, we can tailor a deal for you. We offer:
The latest tech from brands like Apple, HP, Lenovo, Polycom and more
Short-term and long-term deals
Ongoing support throughout your rental
Rent one item or 100s
Cheap deals on ex-rental equipment
Your choice of Microsoft software preloaded on any computer equipment
Meet our Manchester AV hire team
Our AV hire team provides the assistance you need throughout the rental, from the pre-configuration and delivery of your tech, to the installation and set up at your venue. We can also pre-install your choice of Microsoft software and collect your tech from your premises when you're done.
Mark Lawrence
Technical Manager
Daniel Ayers
Administration Assistant/Logistics Coordinator
Jenny Brown
Sales Executive
Teddy Hailu
Sales Executive
Alan Butler
Technician
Naran Jetha
Senior Technician
Jon Elliott
Senior Technician
Adrian Chete
Technician
Ivaylo Yordanov
Technician
Laurentiu Enulescu
Technician
Pavel Sergeev
Driver, Technician
Mantas Liaukonis
Driver, Technician
How do you make a deserted former hospital more scary than it already is? You ask Hire Intelligence to install a series of AV tech that really ups the fear factor.
When a leading video game production company elected to host the launch of their horror-themed game in the dark dungeons below the hospital, we helped them make the experience truly terrifying. By expertly installing large TVs, surround sound systems and dim red LED Par-CAN lighting in each cell, we created a bone-chilling experience. Throw in some smoke machines and sound-triggered strobe lights, connected to a PA playing an ambient spooky soundtrack, and it's a wonder that the attendees didn't die of fright. They'll certainly remember it for the rest of their lives!
Get in touch
Don't be limited by tech. Achieve your business goals with the help of tech hire in Manchester from our expert team. Get a quick quote or call 0161 933 8350 to discuss your requirements.
Visit our London Location