In a digital world, great photos have never been more important. For ecommerce brands and online stores, for example, images are the only way consumers can 'see' a product before they buy it.
Globally, the demand for photo editing services is rising steadily. Corporates may hire their own in-house photo editor, or outsource their work to a photo editing agency or freelancer.
Working as a professional photo editor (or simply dabbling as a hobby or a side hustle) can be extremely rewarding – but as with any trade, you need the right tools!
Is a laptop or a tablet better for photo editing?
How much RAM and storage space does photo editing require?
Is a dedicated graphics card important for photo editing?
Read on to find the answers to all these questions, in our step-by-step guide to choosing the right laptop for photo editing.
How to find the best laptop for editing photos
Below, we'll look at the main specs to consider when in a good laptop for photo editing.
Remember, though, that different photo editing programs have their own system requirements. If you have preferred software that you like to use, make sure to check out the developer's recommended system requirements to avoid disappointment. Later in this article, we take a brief look at some of the most popular photo editing apps and what hardware you'll need to get the most out of them.
Processor / CPU
As the 'brain' of your laptop, the CPU is what does most of the heavy lifting in photo editing work. Our advice is to go with the best processor with the highest number of cores you can afford, especially if you work with high-resolution photos.
Hard Drive
The amount of hard drive space you require really depends on how many image files you intend to store on your device. Professional photographers may end up with thousands of high-resolution photos they need a home for, although external drives for storing files in the long term have become extremely affordable, not to mention cloud storage options.
To play it safe, we believe the best laptop for photographers should have a solid-state drive (SSD), ideally with a 2 TB (2048 GB) hard drive or larger.
RAM
The more RAM (or random access memory) you have available, the faster your photo files will process, and the more instructions your photo editing software will be able to handle at once without lagging. As a general rule of thumb for photo editing, we'd suggest a minimum of 8 GB, ideally 16 GB RAM or more.
Graphics Card / GPU / VRAM
This requirement is particularly software-specific. Some photo editing programs, like Adobe Lightroom, require a dedicated 4 GB of VRAM if you want to work with 4k+ photos. More basic software and free programs like GIMP or NCH PhotoPad can run with the onboard (integrated) graphics you'd find on an entry-level laptop.
If you're serious about photo editing, play it safe and go for at least 2 GB of VRAM, which will allow you to work on detailed scenes.
Screen Size and Resolution
While a large, high-resolution screen sounds great on paper, remember that in the case of a laptop, it also means the device becomes less portable. For photographers who travel a lot and like to work on the road, that can become problematic.
Generally, the best laptop for photographers falls within the 13″ to 15″ range – large enough to see detail without sacrificing mobility. Remember, you can always connect your laptop to a really great monitor once you're back in your permanent workspace.
Ports
Another consideration for photo editors is the number and types of peripherals you want to plug into your laptop – cameras, external screens, memory cards and hard drives, input devices like your mouse and keyboard, etc. If you're not a fan of adaptors, try to find a laptop with enough built-in ports to do the trick.
Operating System
When it comes to photo editing, whether you go with Microsoft Windows or Apple macOS has really become a case of personal preference. You'll find virtually all good photo editing software programs are compatible with both. While Windows laptops tend to be better value for money in terms of power, if you're a Mac loyalist, you may feel the time re-learning a new system outweighs that benefit. It's totally up to you!
Laptops versus tablets for photo editing
While they're not capable of providing all the functionality you'd get from a laptop, it's important to point out that there are plenty of great tablets which can be used for basic photo editing too.
Tablets and hybrid devices are becoming increasingly powerful, with ever-better screens and capabilities. The new iPad Pro even comes preloaded with Adobe Fresco, and has a compatible Photoshop app.
So while we wouldn't recommend them as standalone devices for professional photo editors, (at least yet) adding a tablet to your creative arsenal could be a great investment.
Ground-breaking Apple M1 chip with advanced image signal processor
8‑core GPU
Liquid Retina XDR display with 1,000,000:1 contrast ratio, great for viewing and editing HDR photos
Photoshop-compatible
Choosing the best laptop for your photo editing software
Finally, don't forget to make sure the laptops you consider match the system requirements of your favourite photo editing programs. Here are a few examples of popular photo editing programs and their minimum and recommended specs:
Software
OS
Processor
RAM
Graphics Card
Adobe Photoshop CC 2021
Windows, macOS, iOS (iPad only)
Intel or AMD 64-bit, 2 GHz or faster
8 GB
2 GB
Adobe Photoshop Lightroom Classic
Windows 10 or later, macOS Mojave or later
Intel or AMD 64-bit, 2 GHz or faster
8 GB minimum, 16 GB recommended
2 GB VRAM for standard displays, 4 GB VRAM for 4k or higher
Affinity Photo 1.8
Windows 10, Windows 7 SP1, Windows 8.1, macOS 10.9 to 10.14
64-bit
2 GB minimum
Not required
Luminar AI
Windows 10 (64-bit only), macOS 10.13.6 or higher
Windows: i5 or better, AMD Ryzen 5 or better
Mac: Intel Core i5 or better, Apple M1 chip
8 GB minimum, 16+ GB recommended
Integrated graphics card
DxO PhotoLab 4
macOS 10.14.6 (Mojave), 10.15 (Catalina) or 11.0 (Big Sur), Windows – 8.1 supported, 10 version 2004 or later recommended
Intel Core™ i7 4th generation or higher recommended
8 GB minimum, 16 GB recommended
Graphics card with 512 MB of video memory for handling GPU acceleration
For instance, a decent budget laptop for Photoshop could have 8 GB of RAM and 2 GB of VRAM, while the best laptop for Photoshop will have 16 GB of RAM, and 4 GB of VRAM.
Our picks for the best laptop for photo editing in the UK: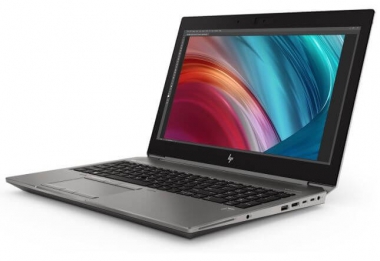 Super powerful i9-9880 8Core processor
32GB RAM
Nvidia Quadro T2000 graphics
2 USB C and 2 USB 3.0 ports for all your photography peripherals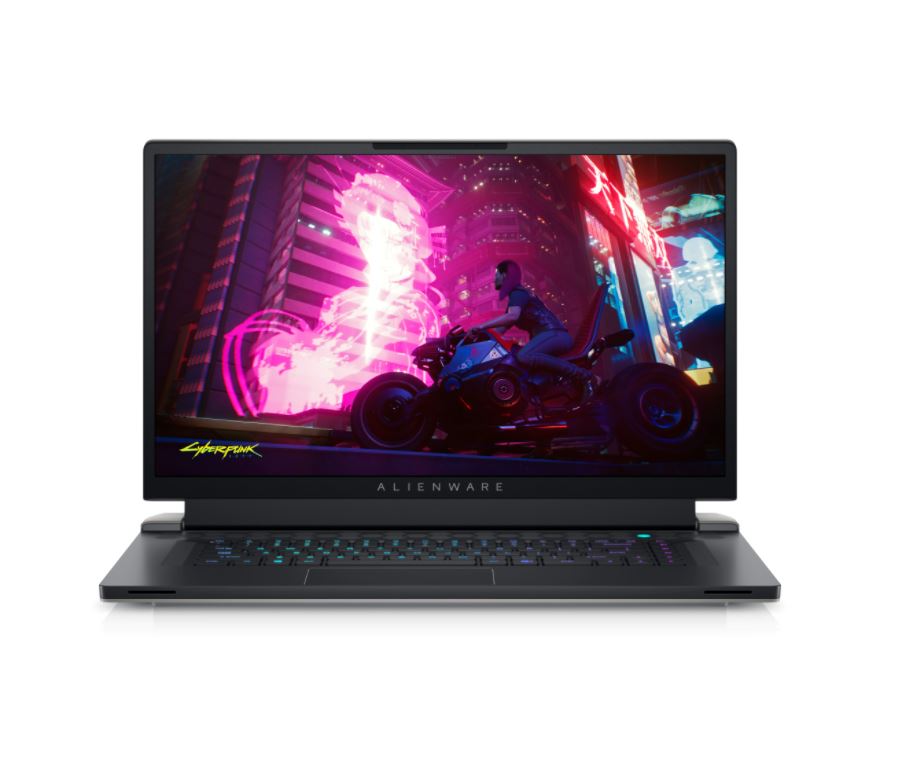 Unbeatable Nvidia RTX3080 16GB graphics
8-core intel 11th Gen i9 processor
32GB of RAM
For power users and top-level photo editors, you may wish to combine your laptop with a professional photo editing monitor, like the ASUS ProArt display: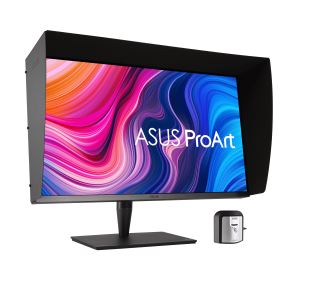 Windows and Mac compatible
Industry-leading colour fidelity
Supports HDR Formats
Peak Brightness of 1600 nits (1000 sustained)
Pre-calibrated with X-rite i1 Display Pro
Rent the best photo editing laptops and tablets from Hire Intelligence
One of the biggest challenges for creative professionals like photo editors is trying to keep pace with technology! Not only is sourcing the latest equipment challenging, but it also quickly becomes very expensive to replace your old tech with the newest models. And if something goes wrong, you're left without the tools you need to perform your work.
When you rent a photo editing laptop from Hire Intelligence, all this is taken care of. We'll help you select the best model for your needs, and offer ongoing technical support and advice, all at an affordable rate. Best of all, it's simple to upgrade to the very latest and greatest tech whenever you need to.
Ready to get started?
Take a look at some of our amazing photo editing laptops and tablets available for hire, or get in touch for personalised assistance and expert advice.