Graphic design is one of the most important tools businesses, brands, and individuals have to communicate with their audiences. From purely informational illustrations to dramatic designs meant to inspire strong reactions, graphic designers use an ever-evolving range of software in their work.
For that software to perform at its best, you need a laptop that can keep up! In this post, we'll walk you through the main specifications and components that good laptops for graphic design have in common.
How to find the best laptop for graphic design
The most important specs to consider in a laptop for graphic design include its processor, screen, RAM, video card, and storage space.
Processor / CPU
Unless you're using the most basic software, (like, Microsoft Paint basic) graphic design is a power-hungry process. You need to consider not just the speed (given in gigahertz or GHz) but also the number of cores.
A good laptop for designers should have a quad core processor with a minimum speed of 1 GHz. If you're working on high resolution or 3D graphics, we suggest at least an Intel i7 or Apple M1.
Screen / Display
Screen resolution is particularly important for graphic designers, who need to be able to see greater detail than you would with normal browsing or office applications. A minimum resolution of 1920×1080 pixels, coupled with a screen size of around 15 inches or larger is a good starting point.
If you want something smaller and more portable though, another option is to pair a good notebook with a large, high-quality external monitor, so you've got the best of both worlds.
RAM
While this depends to some extent on the software you intend to use, (Adobe After Effects requires 16GB) a minimum of 8GB of RAM is needed for most graphic design programmes. In short, more is better, because more means faster processing.
The best laptop for graphics work come with 16GB RAM preloaded, with the option to upgrade to more in future if you need it. It's important to note at this point that Windows laptops are easier to upgrade than Apple devices, so if you're a diehard macOS fan, make sure you have enough RAM right from the start.
VRAM / GPU / discrete graphics card
A dedicated graphics card adds a type of memory called VRAM (video random access memory) to the mix. Not all graphic design software needs it, but the top-level programmes like Photoshop do. If in doubt, we'd suggest opting for at least 2GB VRAM, preferably 4GB.
Hard drive
If you work with very large files, knowing you have ample storage space is always comforting! External hard drives are fine for finished projects, but we'd suggest at least 512 GB SSD (solid state drive) or 750 GB HDD (hard disk drive) space on your laptop itself for work in progress.
Operating system
As we mentioned, it's rarely possible to upgrade individual components on Apple devices. So if you'd like to build your own custom system as you go, Windows is your best bet. Other than that, virtually all the best graphics programmes are compatible with Windows and macOS, so the choice is yours.
In a nutshell:
To summarise, good laptops for graphic design should tick the following boxes:
Processor: Apple M1 or Intel Core i7 or higher
VRAM: 2GB or more
RAM: 16GB if possible, 8GB minimum
FullHD display or higher with a minimum resolution of 1920×1080 pixels.
512GB + SSD hard drive space, 1TB or more preferable
Choosing the best laptop for your graphic design software
Finally, most creatives have a handful of design programmes they do the majority of their work on – so always make sure to check the recommended hardware specs given by the developer. Here are some of the requirements from a few of the most popular graphic design suites:
Remember that many of these applications come out with new versions regularly, which often have higher system requirements than previous ones. The best laptop for graphic design should exceed all the minimum system requirements of your favourite design apps, so you're ahead of the curve.
Our choice as the best laptop for creatives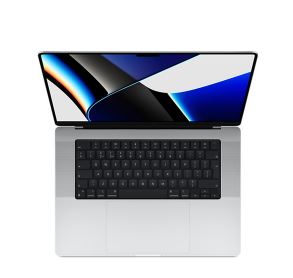 Hire Intelligence can provide Macbook Pro devices with intel i7, i9, and now the M1 Pro chip technology. The MacBook Pro is hands down our top choice as the best laptop for graphic design. Here's why:
Large 16" display
The first Mac notebooks to support wide colour, with True Tone technology
Innovative Touch Bar is a favourite with graphic designers and creatives (available with i7 and i9 models)
16GB RAM
4GB VRAM
512GB or 1 TB SSD hard drive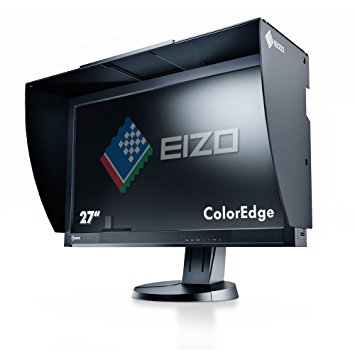 Able to display over 1 billion colours!
2560 x 1440 (16:9 aspect ratio)
27" (68cm)
More colour, more accuracy, more consistency, and more clarity
Automatic calibration
Rent the best graphic design laptops from Hire Intelligence
Graphic design is one of those fields where having the latest equipment really does make a big difference. Unfortunately, that's often reflected in the price!
That's why hiring a graphic design laptop that's not just affordable but also easy to upgrade makes a lot of sense. In addition to our hassle-free, flexible rental contracts, you also get the benefit of our decades of experience, and ongoing technical support.
Take a look at some of our amazing editing and design laptops, desktops, and monitors, or get in touch for personalised assistance and advice.