Tablet Rental Across The UK
For an accurate, immediate quote
Guaranteed response in 20 minutes within business hours.
Tablet rental and ipad rental services are popular for many of our client base. The most common option for our tablet hire is ipad hire, and the various models of apple iPad (ipad, ipad Air, ipad pro, ipad mini) are very useful for different forms of corporate and business event. Companies will utilise the iPad hire for business events such as presentations (load the slides with voting options onto the tablets). They can also be used for training alongside av hire and screen hire. Other client uses include renting tablets such as ipads for conferences and events where multiple tablets are handed out to guests to capture feedback. Sometimes information on a client's product or service is displayed with the tablet on an ipad stand positioned neatly around the venue, thus enabling browsing and data capture. If required, then as an ipad rental company we can help with an app launch, or undertake the loading of a specific app for a client as part of the rental service for their event. For a trade show demonstrating an app, or if the focus is software, we can even provide a Giant iTab as part of our ipad rental service. If undertaking market research and tablet pc or ipad mini is needed for data capture, then do let us know if you need SIM cards alongside your iPad or android tablets to provide connectivity when WiFi might not be reliable.
Whilst the price for a new ipad (even the latest ipads) is not as high as for a new Macbook Pro for example, if the corporate event is just for a short-term, then the cost of buying multiple tablets upfront for just one short-term event would be prohibitive for many, especially if a client is keen on having the very latest ipad. So this is where our short-term rental deals for ipad hire can help, the price for a short rental period is significantly less than purchasing each device. Call us to explore the tablet hire option. We you hire ipad, we will have installed the latest ios operating systems, and fully charged the devices for best battery life, just as when people rent iphone devices from us. If renting the ipad pro, do let us know if you need the apple pencil.
If you're keen on the concept but not an apple fan, and want alternatives to renting ipads, then we have a wide range of other high-quality tablet options available for tablet hire, including Android options, as well as devices like the Wacom Tablet (Wacom Cintiq), Samsung Tablet, (Samsung Galaxy Tab), Microsoft Surface Tablet, Google Nexus, and Surface Pro, and all at affordable rental prices. With all these devices, you will be renting the latest technology, including the ability to use KeyNote for presentations, the Facetime HD camera and all other apps. The devices are fully unlocked. If help is required we can advise how to sync or connect with AV equipment for business meetings. We will configure your tablet rental to your specifications to make sure your rental experience goes off without a hitch. Let us know the details of your business meeting, and any need for other screen, projector, stands, AV equipment, stands, and specific safe delivery practices.
If straightforward ipad hire service doesn't neatly fit your needs, and you're not sure which of our rent services are best suited to your particular requirements or the applications you need to run, just give us a call and we'll be happy to help. An alternative to the option to rent ipad, we offer laptop rental and broader IT rental options. Get in touch, call 0345 600 7272 or request a quick quote. If you are looking for something bigger, take a look at our touch screen options, including a Giant iTab.
Can't find the product you need?
Tell us what Technology Hardware you need and we'll get back to you.
Chat with us now
Give live support by starting a conversation here.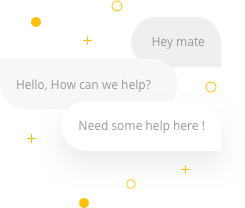 Chat now