Laptop Rentals in the UK
Hire Intelligence is your one-stop laptop rental solution
Tailored laptop rental service for your needs
Access the latest technology on the market, for however short or long you need it. With our extensive range of laptop rental options, you can get your hands on the best product, for your specific needs. Enhance your personal or business's productivity, efficiency and costs in no time.
Access the latest tech at affordable prices
Get your hands on the best devices for business and personal use, with flexible and affordable laptop rental plans. Cut the exorbitant upfront costs and access the latest technology, where and when you need it. Regardless of your industry, we provide the perfect laptop rentals to meet your specific needs. Explore how you can benefit from laptop rental for events, remote work or off-site projects.
Rental plans designed for you
You can rent a laptop for any duration and customise a flexible plan that fits your needs. Get the latest laptops with advanced technology, low initial costs, and affordable monthly payments, for as long as you require them. Whatever your laptop rental requirements, we specialise in creating the ideal solution for you.
Technical support is always on hand
Our technicians are always on hand to provide you with the relevant information and support to keep your tech running smoothly.
From Apple to Microsoft laptops
Hire a laptop with an operating system that you, and your staff, thrive on.
Apple:

the

Apple

brand is synonymous with sleek and powerful technology. With

high-end laptops

, like the Apple Macbook, Pro and Macbook Air, Apple laptops handle graphics and heavy programs with ease. They are great for video editing and designing, and are popular among engineers, production studio workers, architects, and other creative professionals.
Windows:

the most widely used operating system, most employees will already be familiar with Microsoft. The Microsoft Office Suite makes Windows fabulous for word processing. Access a host of different applications for your business needs, from spreadsheets to project management.

Chrome OS:

Google's Chromebooks are incredibly sleek, lightweight devices, making them an ideal choice for

working from home

. But, it's important to know that Chromebooks require an internet connection in order function. If you prefer using Google Docs and the cloud for managing your work, these are ideal devices. Chromebooks excel for remote workers, events and training courses where you require collaboration.

HP Laptops:

Renowned for durability and performance, HP offers a versatile laptop range. From the power-packed HP Spectre x360 and Envy series to the business-friendly Pavilion and EliteBook lines. HP ensures a blend of aesthetics and robust functionality. Suitable for students, professionals, and businesses alike.
The perfect laptop, the perfect solution for your unique requirements
Boost productivity for your remote workers and increase your employee's creative output with the right laptop rentals.
Video editing
Increase your creative output with powerful processors like the Intel Core i7 and Core i5, plus high-end graphics cards. Hire Intelligence offers portable workstations and gaming laptops with higher specifications and performance for handling video effectively. We have the products that meet your video editing needs. Choose from our wide range of Apple and Windows laptop rentals today.
Level up your remote workers
The modern workplace has seen a lot of changes over recent years. With more employees working from home or adapting a hybrid model. Get your team set up with powerful, versatile laptops that will help them stay productive, wherever they're working from.
Exams
Need a laptop that runs only one programme? Provide students with an exam-specific laptop with no distracting software. We have the capacity to supply up to 1,000 identical laptops, giving you the perfect solution for your examination requirements.
Event experience
Laptop hire gives your event staff a versatile tool for data-gathering, note-taking, demonstrations, virtual meetings and remote working.
The perfect presentation partner
Running a presentation or pitch? The right laptop rental is your perfect presentation partner. Laptops are a mobile and reliable solution to delivering engaging and interactive presentations.
Ideal training tools
With the mobility and flexibility of a laptop, you can make the learning experience more effective and interactive than ever before. Deploy up to 1,000 preconfigured-devices, exactly where and when you need them to streamline your training sessions and save costs.
Gaming Laptops
For gaming, performance is non-negotiable. Experience the ultimate gaming experience with crystal-clear graphics and lightning-fast response times. Our wide range caters to both the casual gamer and the hardcore enthusiast.
Your tech rental specialists
Access the right equipment and latest technology, wherever and whenever you need it. Contact our friendly team today to learn more about the power of laptop rentals for your business today. Get a quick and free quote today, and level-up your technology with the short to long-term rental specialists.
Frequently asked questions
How long can I rent a laptop for?
We offer laptop rental plans to fit your needs. Whether you require a device for a day, week, month, or longer, we can provide a solution.
Can I get technical support during my rental period?
Yes! Our technicians are available to provide information and support to ensure your tech operates smoothly throughout your rental period.
Which operating systems do you offer on your laptop hire?
We provide a variety of operating systems including Apple's macOS, Microsoft's Windows, and Google's Chrome OS.
What happens if someone damages a rented laptop?
We always recommend handling the equipment with care. In case of any damage, please reach out to our support team immediately. There might be additional fees depending on the extent of the damage.
How It Works
Let's work together to find your perfect tech rental solution. The process is simple.
1. Get In Contact
Fill out our online enquiry form and let us know what your business needs.
2. Get A Quote
We'll send you a quote with a breakdown of cost. If your needs are a little more in-depth, we'll give you a call and discuss them in a bit more detail to understand your exact requirements.
3. Get the Goods
When everything is good to go, we'll get to supplying your team with the tech. We'll take you through all of the logistics and delivery details beforehand!
Our Tech Rentals
Need something else? We have a huge variety of different tech rentals for your business or event.
What tech do you need?
If you're ready to get started, fill out this enquiry form and we'll get back to you within 20 minutes!
Can't find the product you need?
Tell us what Technology Hardware you need and we'll get back to you.
Chat with us now
Give live support by starting a conversation here.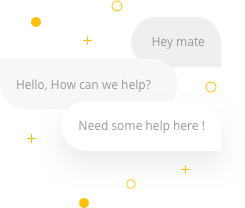 Chat now