Gaming Hire in the UK
Everything you need to know about gaming hire
Gaming hire lets your business access the latest, most powerful technology at a fraction of the price of buying it outright. So, if you only need gaming technology for a short period – such as an event, an eSport competition, or even a video gavme design project – gaming PC hire is definitely the way to go.
There's a wide range of powerful gaming technologies out there. Here's how to find the right equipment for your needs.
Gaming hire guidance
Here's how to narrow down and find the kind of gaming equipment you need.
1. Think about the scenario
Gaming hire is a popular option for a range of scenarios. These include:
Gaming competitions: Gaming competitions are getting bigger every year, so you want to ensure your kit is cutting edge and offers users the most advanced experience.
Events and exhibitions: Will you be demo-ing your new game at a gaming industry event targeted at consumers or investors? Choosing high-quality equipment impresses users and makes them more likely to want to learn more.
Video game design: Gaming PC hire allows you to build games of high complexity. Our custom gaming and VR workstations give you the most advanced technology on the market to build your creations without the risk of heavy, upfront investment in computing power.
Entertainment for certain kinds of staff: Do you wish to provide entertainment to offshore workers, miners, sailors, soldiers and other employees to limit boredom when they're off duty? Gaming hire may very well be the way to go.
2. Do you need specific tech?
Do you need to rent a gaming PC for an eSport competition? Or hire a VR headset for a gaming exhibition to show off a creation to attendees? Do you need a specific gaming machine, such as a powerful PC customer workstation, or Sony's Playstation 4 or Microsoft's Xbox?
3. How many units will you need?
It's important to consider how many units you will need for your specific event or project:
Large-scale competitions: You may need tens, or even hundreds of units.
Demos: Demo-ing a new product? You may only need one or two individual units.
Audience events: Will your audiences be watching one or two gaming celebrities battle it out on big screens? Then you'll need extremely powerful gaming PCs for the game itself and to distribute that information to multiple screens.
4. Consider additional equipment
Besides the gaming equipment itself, it's also worth considering how other equipment hire can fit into the mix. For instance:
TVs and Large Screens: Hire TVs & Screens of different sizes to display your games on – larger TVs in particular are great for competitions, and video or LED walls could be an impressive option for gaming events with an audience.
Networking: Again, powerful networking equipment will be invaluable at large-scale eSport events and similar scenarios to ensure suitable connectivity.
Whatever your gaming hire needs, our friendly and knowledgeable staff can help you narrow down to find the specific tech that's right for you. Contact us today to tell us about your requirements.
Can't find the product you need?
Tell us what Technology Hardware you need and we'll get back to you.
Chat with us now
Give live support by starting a conversation here.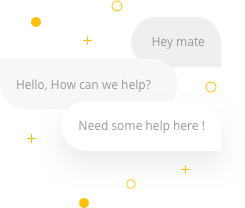 Chat now