Laptop Rental
Laptop hire guide: How to choose the right notebook
Whether your employees need a number of laptops for an event, you need terminals for students to complete an exam or powerful computers for an off-site project, laptop hire can be a smart option. But what should you think about when deciding to rent a laptop? Read our laptop rental guide to narrow down your search.
Where can I rent a computer?
At Hire Intelligence, we have laptops to suit any need. You may have the perfect pc setup for your business but need to hire laptops for your employees who work remotely or employees who are delivering presentations. Our rental services are reasonable, our staff is experienced, and we have the knowledge to set you up with the perfect laptop for your needs.
Key considerations when you rent a laptop
Laptops offer a versatile, flexible and mobile way to allow people to be productive wherever they are. There are thousands of laptops out there – so how do you choose the right one for your needs?
At Hire Intelligence, we are a rental business that specialises in equipping your office with a variety of laptop rentals. We can help you determine the best laptop for your business.
What will the laptop be used for?
There are many different potential uses for laptop hire – and each of these scenarios will require a different kind of laptop:
Providing tens or even hundreds of students with a computer to complete a specific exam with no challenging software: You just need a 'basic' or 'standard' laptop to run one programme, especially if your staff is writing and editing
Giving your event staff a versatile tool for presentations, note-taking, demonstrations and distance working: Depending on what your staff is viewing, you may require laptops with full High Definition quality. If they are using large files or playing a video you'll benefit from a laptop with more RAM and possibly a more powerful process. Finally, in some roles, staff could potentially value having a detachable screen
Providing off-site project teams with a tool they can use to work within partner offices or other sites and securely connect to your intranet: If working on an intensive project, and especially if at a customer site, you will want to offer employees a computer of equivalent power to what they use at their desktop
It might also be worth exploring networking hire solutions to ensure complete connectivity for your new laptops.
What operating system do you need?
There are three principal operating systems (OS) for laptops – Apple's OS X, Microsoft's Windows and, the most basic, Chrome OS. Again, these different operating systems are suitable for a variety of scenarios:
Apple OS X: This is designed for high-end computers and easily handles graphics and heavy programmes. They're great for designers, engineers, production studio workers, architects and similar.
Windows: This is by far the most widely used OS and most employees will already be familiar with Microsoft. They're fabulous for word processing using Office Suite, the internet browser is great, and Windows is good for using many different applications, from spreadsheets to project management.
Chrome OS: Google's Chromebooks are super lightweight but require an internet connection in order to be used. If you're happy using Google Docs and the cloud for storage in your work, these are ideal.
How much memory is needed?
There are all sorts of possible specs you can choose from when you rent a laptop. That said, RAM is perhaps the most important in most scenarios – the higher the RAM, the more capable your asset. If you need the computer to run many different programmes at the same time, choose something with higher RAM. If you just need one or two programmes, a lower RAM will be fine.
What about special usage requirements?
Different laptops are used for meeting different requirements. Again, here are a couple of examples:
You've brought in a team of freelancers to work on a project in your office: You'll benefit from providing them with laptops featuring larger screens, so they offer a larger browser and wide keyboards that are comfortable to type on. You can also complete training for the new hires as a team. This option works well when you have had a working office setup for years, and you don't need to buy new.
Your staff is showing off your product at an exhibition: They will benefit from a laptop with presentation equipment, such as a detachable screen, higher definition screens, and stylus, so they can take down the details of new leads
Some of your engineering or statistics staff are contracting at a client's office: They'll benefit from a high-powered laptop that can run heavy-duty software and connect securely to your company portal from a distance.
Whatever your reasons are that you need to rent a laptop, our friendly laptop hire teams can advise you on a cost effective, suitable arrangement for your circumstances – contact us to learn more.
Can't find the product you need?
Tell us what Technology Hardware you need and we'll get back to you.
Chat with us now
Give live support by starting a conversation here.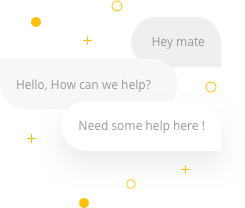 Chat now