Virtual Reality Hire In The UK
VR hire: How to choose the right system for your needs.
Today's virtual reality (VR) and augmented reality (AR) technology are incredibly powerful, offering genuinely lifelike experiences for users. VR rental is a great option in a wide range of scenarios like hosting an event, showcasing technology, or previewing a new app. Renting the latest technology in VR will give you access to the latest, most advanced tech, and introduce you to an amazing experience, in a virtual world, but without the upfront expense. The main offerings from Hire Intelligence in this space are different types of Virtual Reality Headset.
Here's everything you need to know about virtual reality equipment hire and augmented reality equipment hire, and how to offer the right equipment for your needs and those of your guests.
AR and VR hire – key considerations
There's a wide range of types of VR and AR headsets out there. From the relatively basic up to super cutting-edge equipment. Here's how to choose between them.
Which kind of headset do you need?
Broadly speaking, there are three kinds of headsets on the market in the AR/VR band. These include:
AR headsets: Microsoft's Hololens (and now Microsoft Hololens 2) are the best-known and most advanced AR headset. The tools are business-focused, allowing wearers to use the latest technology to lay their designs over an object or space in the real world. This combination of the real and the virtual world is known as Augmented Reality, or Mixed Reality. They're popular with CAD designers, architects, engineers and similar professionals.
Gaming VR headsets from HTC and Oculus: These are still known as Gaming headsets are, as the name suggests, traditionally for gaming. The most cutting-edge VR gaming headsets with amazing graphics include the Oculus and HTC Vive ranges, where the VR screen is integrated directly into the headset itself. However, these headsets are increasingly being used for an event like corporate enterprise training too, simulating scenarios for employees in a way that can really boost capability. The virtual reality experience whilst using these headsets is immersive, and vr equipment hire specifically to take someone to a professional virtual space, and provide an immersive experience is increasingly common. Multiple headsets can be rented at once by a client, to provide a simulator type experience to boost training or any corporate event. All devices as well as a headset come with a controller or two.
Smartphone-compatible headsets: Smartphone-compatible headsets allow users to simply slot their smartphone into the front of the headset and explore virtual worlds in seconds.
What do you need AR or VR hire for?
Depending on your requirements, different kinds of VR headsets will be more or less appropriate. Thinking about the following scenarios can help you narrow down your choices:
Gaming: For any kind of VR gaming event, choose between Oculus and HTC devices. These systems provide the most engaging, high-resolution experiences and come with a range of handheld controls to provide a totally engaging experience. You can also link up gaming TV displays so other visitors can 'see' what the player is experiencing too.
Demonstrations and marketing: Will you be showing potential customers around a luxury hotel room, a new kitchen or letting them 'test drive' your new sports car? In many cases, a smartphone-compatible headset will do the trick, or an Oculus Go (One of the cheaper headsets, which links to your smartphone, but the phone is not put inside the headset).
Training: Will you be using the VR headset for medical, vehicle or teacher training, for example? In these cases, a high-end headset that can support heavy software may be required. However as these devices become more mainstream, software improves, and more companies are developing their own virtual reality application, then the wireless Oculus Go and Oculus Quest can also be used for training and provide immersive experiences of good resolution.
Pure entertainment: Do you want to perk up downtime for rig workers, sailors, miners or other offshore employees? In many cases, a smartphone-compatible headset or Oculus Go offers a great experience with racing simulators, walk the plank, or other virtual reality technology.
Market research: Want to test out the floor plan for your new stores and conduct market research to see if customers can find what they're looking for? A smartphone-compatible headset usually offers the amount of power you need.
Design: If your employees are working on a specific design, engineering or architecture project, hiring AR headsets like Microsoft's Hololens is definitely the way to go.
Product Launch: Do you want to provide a 360 degree VR experience to introduce new potential clients to your product, do you want to take guests off the floor of a trade show, and to a virtual world which best shows off your new product? If so, virtual reality provides some fantastic options and virtual settings.
Most Virtual reality rental headsets can link up to computers and monitors to help you track and record information on the fly as well.
Whatever the reason you need virtual reality hire, our friendly customer service experts can help you find, set up and run the VR rental system that's right for you. Contact us today to learn more.
If you have a genuine VR equipment requirement, and would like a demonstration of different types of VR device, or want a trial with some VR equipment before determining whether to invest heavily, then Virtual Reality Hire might well be an option to explore with the VR equipment hire team at Hire Intelligence.
Can't find the product you need?
Tell us what Technology Hardware you need and we'll get back to you.
Chat with us now
Give live support by starting a conversation here.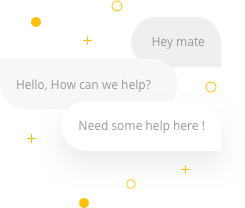 Chat now